Shop
Support our mission with one-of-a-kind items.
2019-2020 Calendars
Cuchara Local Scene Prints
2019 Cuchara Artists Cards
2018 Cuchara Artists Cards
Cuchara Holiday Artist Cards
2018 Cuchara Directories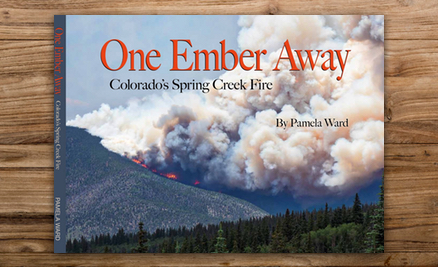 One Ember Away by Pamela Ward
One Ember Away is a 176-page coffee table book about the 2018 epic wildfire that ravaged the Spanish Peaks region and threatened Cuchara.
All proceeds benefit Cuchara Hermosa.
Price: $40
Contact Suzanne Pierce to order by check. 150 River Lane, Cuchara CO 81055 pierce2lucky@gmail.com