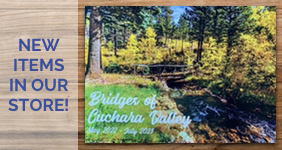 Store updates
Our online store has new products!2023-2024 Calendars are available to order. Click below to browse our store!
View more →
Summer 2024 Events
Hermosa Cuchara eventscalendar has been updated. Please visit our calendar page for more information.
View more →
Photo Albums
We have wonderful photo albums of past Hermosa events available to browse in our gallery above. Click below to view 2019 photos.
View more →