2017 Plant Sale
Colorful Hanging Baskets & Bedding Plants to Adorn Our Mountain Homes.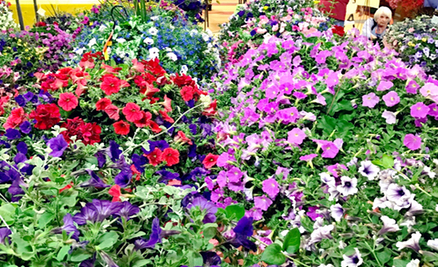 Date: June 20 2017
Organizers: Suzanne Pierce and Danette Chimenti
This year's sale was a huge success!
The Cuchara Recreation Center was bursting with color for the 2017 Tuesday sale, which featured giant patio pots and hanging baskets, plus a variety of bedding plants. That color now brightens the decks and gardens of the Cuchara Valley and beyond.
Buyers came from La Veta Pass to Cuchara Pass as well as La Veta and Cuchara to shop for the beautiful flowers.